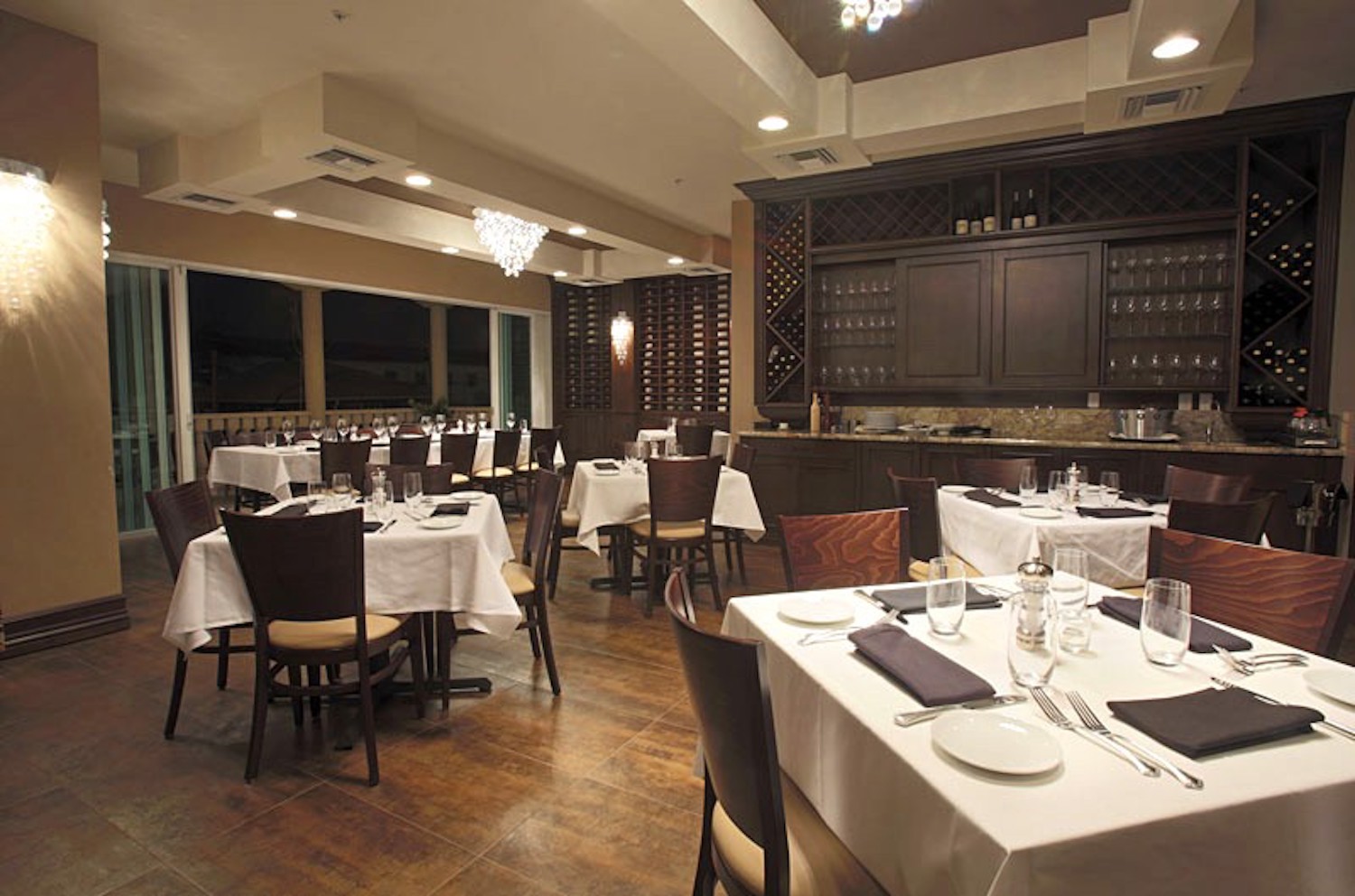 Case Study: Sardelli Italian Steak House
The heavy, ornate door that serves as the main entrance to one of South Florida's premiere fine dining establishments couldn't be more unassuming as it blends in along Van Buren Street in Hollywood, Florida.
Besides the door, the only other indicator that something truly special awaits inside is the building's size—five majestic stories nestled comfortably among the lo-rise residences that surround it. And yet, if there were a calling card for Sardelli Italian Steak House, it would be its lack of one. "Nondescript" is an understatement. There isn't even a sign out front.
And all of that—every inconspicuous detail—is by design.
"We wanted to create an atmosphere that felt like home both inside and out," said Fulvio Sardelli Jr., Sardelli's co-owner and the restaurant's master chef. "No sign, no theme—just a home in the middle of a residential neighborhood that serves great food to friends."
As simple as the idea was, it was a tall order for RCA Contractors' Max Tripodi, who has known Fulvio Jr. and his family since he was a youngster. Max built three other restaurants for the family (Tipsy Boar, Vino, & Fulvio's 1900), each of them presenting their own unique set of challenges. However, creating an 8,000-square-foot Italian-style villa at 331 Van Buren Street was something else altogether.
"There was nothing standard about this restaurant," Max said. "Every inch was custom."
From the lighted onyx bar to the dark-wood wine displays, every aspect was meticulously thought out and carefully constructed. The top two floors, which are reserved for private dining, feature a breathtaking ocean view. The bottom two floors feature an open kitchen, outdoor seating, and a bountiful wine cellar.
And while the cozy, yet sheik atmosphere the Sardellis wanted to create was magnificent in principal, it was a major challenge in reality. Originally begun in 2007, construction of the eatery took three years to complete. There were a variety of reasons for this, space being chief among them.
"Fitting 10 pounds of stuff into a 5-pound box," Max jokes. "That's what it was like."
Because of the residential nature of the neighborhood, Max had to find creative ways to build the restaurant without interfering with the quietude of the neighborhood.
"Without a doubt, staging was the biggest challenge," he said. "There was no place to store forms, no place to drop materials off. We had restricted access to the location. Plus, we were going up 5 stories."
As construction of the building was underway, the crew had to use scaffolding and special netting to capture falling debris before it hit the tops of adjacent apartment buildings or cars in the parking lot next door.
Another challenge was getting the air conditioning units up to the rooftop. Without the benefit of underground utility lines, Max and his team had to somehow get a crane into that space and make sure they didn't clip any of the utility wires in the process.
Originally bought as a retirement residence for Fulvio Jr.'s parents, the idea for the restaurant emerged when they discovered the lot was available for commercial zoning. This is one of the reasons it took longer than usual to build. Midway through construction the Sardellis converted the top two floors from residential to commercial use, which stopped the project for about six months as the zoning was worked out.
"I think there were about seven or eight variances needed to get that project done," Max said. "Going to full commercial also caused some issues with the structure of the building, because we had made a larger fire separation between the second and third floors. That separation needed to be brought into code once the zoning was unified throughout."
The fire escape was another challenge.
"When we changed from residential to commercial, you then had to give the people inside a secondary means of egress via the stairs," Max said. "So, they had to redesign the stairs out back to make them continuous from the roof all the way down. The elevator doesn't technically count as a means of egress."
Regardless of all the circumstances and challenges, Max said, Sardelli Italian Steak House is one of his favorite projects.
"I'm very proud of this," he said. "We ended up doing it for a good number for them, and they were happy. It was very challenging but very satisfying once it was completed."
For the Sardellis, the restaurant is a masterpiece of design and construction.
"Max helped bring our vision to life, and for that we are grateful," said Carmen Sardelli, Fulvio Jr.'s mother and head of front-of-house operations. "While it is our dream restaurant, it is much more than a restaurant to us. It is home."
Share :