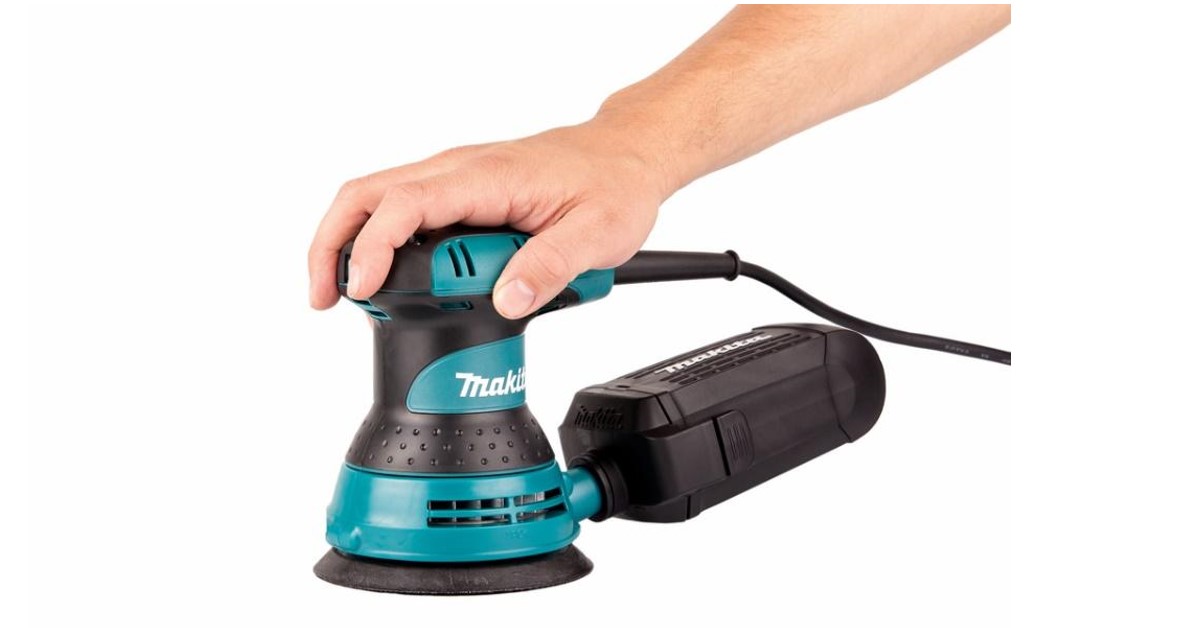 4 of the Best Makita Drywall Sanders
Getting the right drywall sander for your sanding projects can help eradicate unsightly grooves in a newly finished drywall surface. Additionally, using a sanding sponge can help get rid of dust, making the sanding process easier. When choosing a drywall sander, you can select one that you can connect to a vacuum hose or a hook and loop disc to lessen the mess and make sanding quicker.
Considering there are a lot of options available and every model has been designed for a particular surface, it is important to understand the various types of drywall sanders and their purposes.
Discover drywall sanding tips to improve your next DIY project here.
The Best Makita Drywall Sanders: Types of Drywall Sanders
Depending on the sanding project, and if you are sanding ceilings, walls, baseboards, or a floor, you will need to select a sander with the right power. This consideration means you can eliminate the occurrence of uneven surfaces or leaving marks.
While modern lightweight joint compounds can be great on walls, they can leave a bit of a mess when sanded or cut into. To avoid this, you will need an effective clean-up system, and that is why most drywall sanders come with a dust bag, dustless attachment, or dust removal system that helps lessen how much dust extraction you need to clean up after your project.
Electric Drywall Sanders
Electric drywall sanders are perhaps the best drywall sanders for difficult-to-reach places such as walls and ceilings. Typically, these sanders come with a vacuum-shaped tube coupled with an adjustable circular sanding pad. Most electric drywall sanding tools also come with a dust collection bag and a brush skirt to help get rid of any sanding marks.
Random Orbital Sander for Drywall Sanding
A random orbital sander is a power tool that utilizes a sanding pad to polish drywall. Instead of using a square sanding head, this drywall sander has a circular sanding disc. An impressing feature of this tool is that the sandpaper rotates alongside the head, eliminating gouges typically found in the standard orbital sander.
Most random orbital sanders come with a dust extractor system to help eliminate drywall dust and collect dust particles.
Orbital Sanders for Sanding Drywall
Orbital sanders are known to be lightweight, quiet, and compact drywall sanders. Due to the features mentioned above, they are the most common drywall sanders used by DIYers looking to handle small jobs.
This type of sander is great for sanding baseboards, drywall, and other flat surfaces. The sanding pad on this type of sander is square-shaped, and you can use different-sized heads depending on the size of the jobs.
Most orbital drywall sanders utilize hook and loop straps on their discs. This feature makes the discs quicker and easier to change.
Dustless Turbo Drywall Sanders
These types of drywall sanders have been created to work alongside a vacuum. This type of drywall sander can benefit those covering large areas since it effectively reduces dust. You should remember that the dust extractor is only as effective as the attached vacuum. You can improve the dust collection by using a HEPA filter.
The 4 Best Makita Drywall Sanders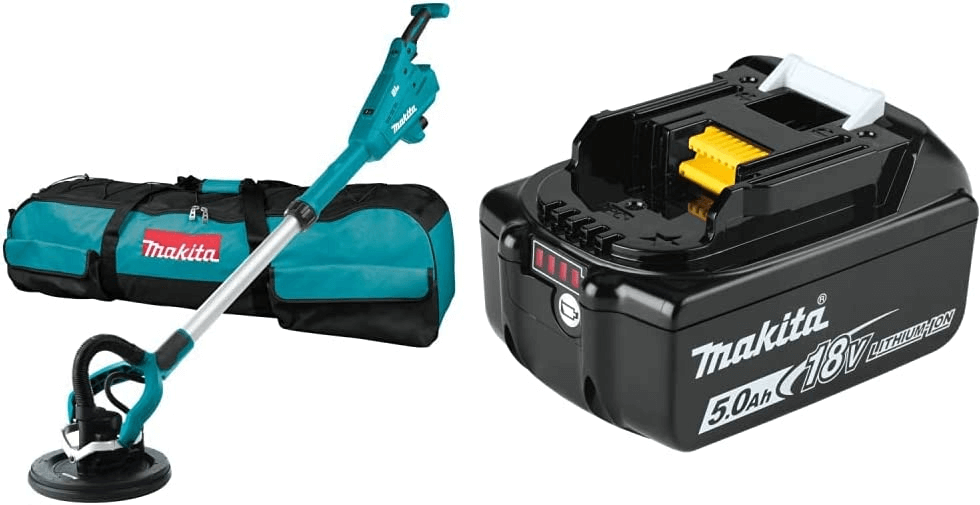 This Makita drywall sander is capable of delivering 35 minutes of operation time. It utilizes 120 abrasive discs coupled with an 8V LXT 5.0Ah battery. It has a brushless motor which helps to eliminate carbon brushes. This, in turn, enables the BL brushless motor to run with increased efficiency and stays cooler for its lifespan.
The direct-drive BL brushless motor is located at the sanding head to reduce maintenance and increase sanding efficiency. The Makita-designed motor is capable of delivering 30,00 RPMs for quicker cutting. The vent slots help direct debris and air away from the user. The slide switch has a lock-on feature for user convenience.
The highly flexible head swivels to allow increased maneuverability across numerous wall orientations. The adjustable extension pipe can be collapsed for sanding in tight and confined spaces. And when necessary, it can extend up to 16 and a half inches to help reach high ceilings and high walls.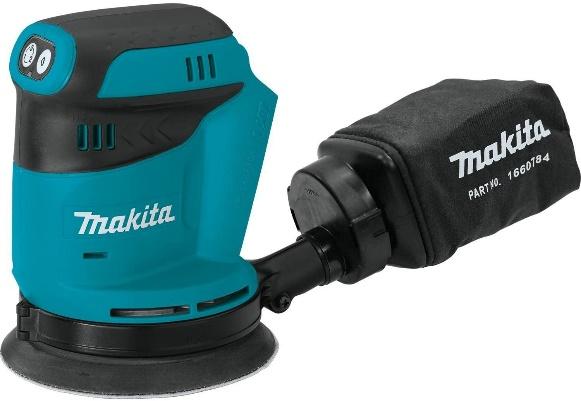 This Makita drywall sander is a cordless random orbit sander with lithium ion battery. It comes with three speed settings to select from (7000, 9500, and 11000 OPM). These speeds have been engineered to provide quick sanding and a swirl-free finish. The one-touch electronic constant speed control can switch rapidly between low, medium, and fast settings.
It can run up to 40 minutes on a single charge with its battery. The large 1/8 random orbit action and the pad brake help to reduce free-spin, which, in turn, improves the overall finish. The XOB01Z utilizes a quick-change 8-hole hook and loop abrasive paper to enhance versatility.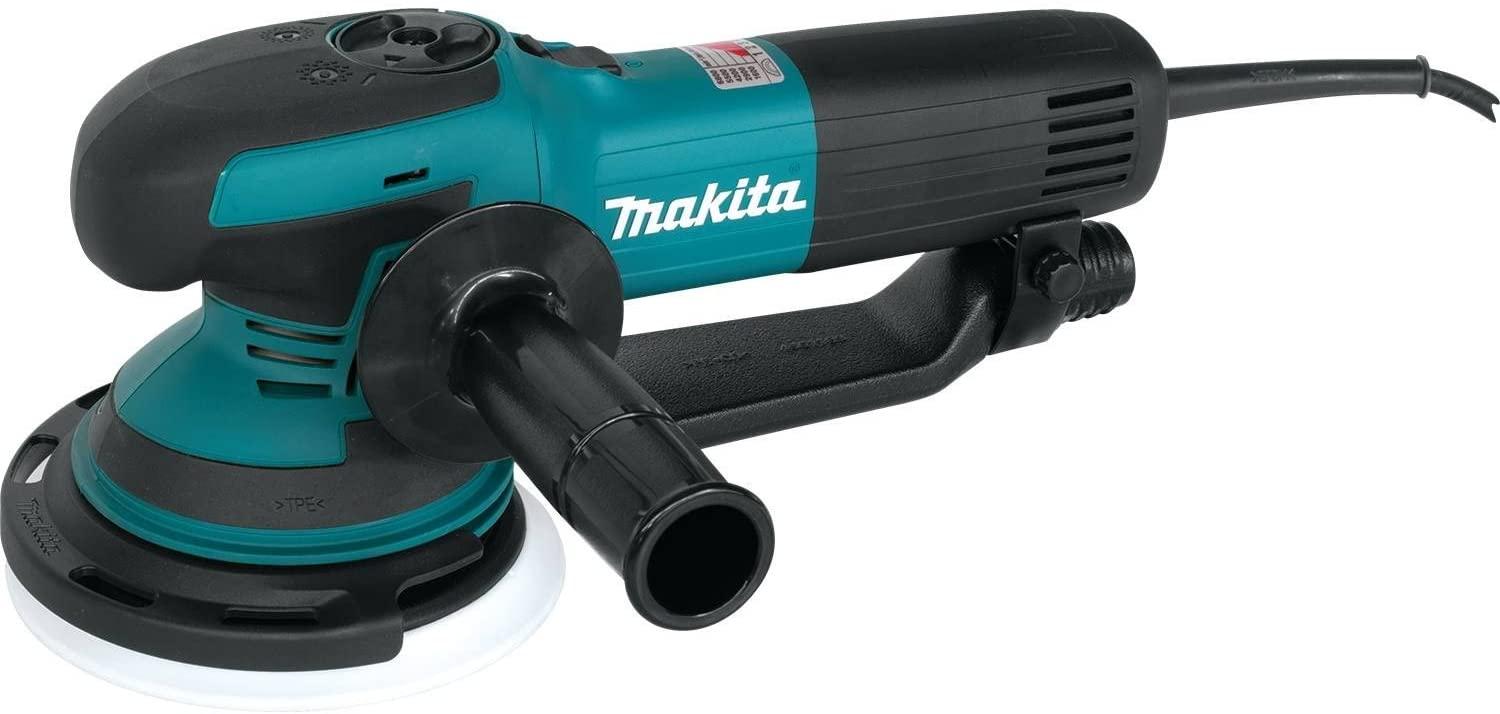 This Makita drywall sander is a random orbit sander that comes with a convenient two-mode switch. The two available modes are random orbit with forced rotation action and random orbit action. To control the speed, you get a variable speed control dial that switches the OPM from 1600 to 6800, depending on the application.
This Makita drywall sander has been ergonomically designed judging by the barrel grip and side handle that provides enhanced comfort. The 7/32 inch orbit diameter offers a swirl-free finish.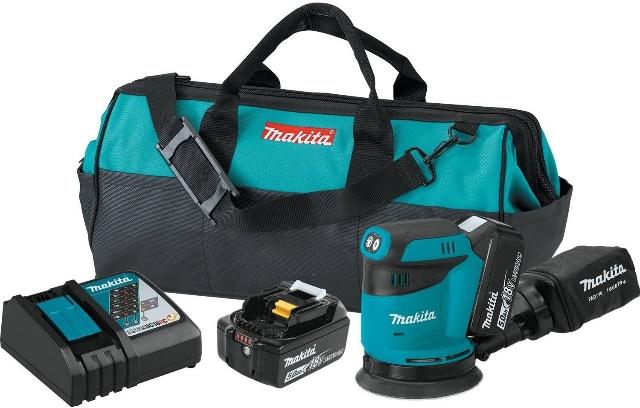 The Makita XOB01T 18V LXT is one of the best Makita drywall sanders available for purchase. It can last up to 32 minutes (high speed) and 65 minutes (low speed) on just a single charge. There are 3-speed settings to select from, ranging from 7000, 9500, and 11,000 OPM, all designed for quicker material removal. The 18B LXT lithium ion battery provides around 65% more run time per charge than other Makita drywall sanders.
The large 1/8 random orbit action has been engineered for swirl-free finishes and faster sanding. The one-touch electronic speed control offers low, medium, and fast settings.
Conclusion
In conclusion, Makita drywall sanders are a great tool to have in any home improvement project. With their brushless motors, adjustable extension pipes, and variable speed settings, they can tackle any job quickly and efficiently. Whether you need to sand high ceilings or small spaces, there's a Makita drywall sander that can do it all.
From the XLS01T 18V LXT Lithium Ion Battery Brushless Cordless Drywall Sander to the BO6050J Random Orbit Sander and the XOB01T 18V LXT® Lithium Ion Battery, Cordless 5″ Random Orbit Sander Kit (5.0Ah), Makita has everything you need for your next drywall sander project.
Share :