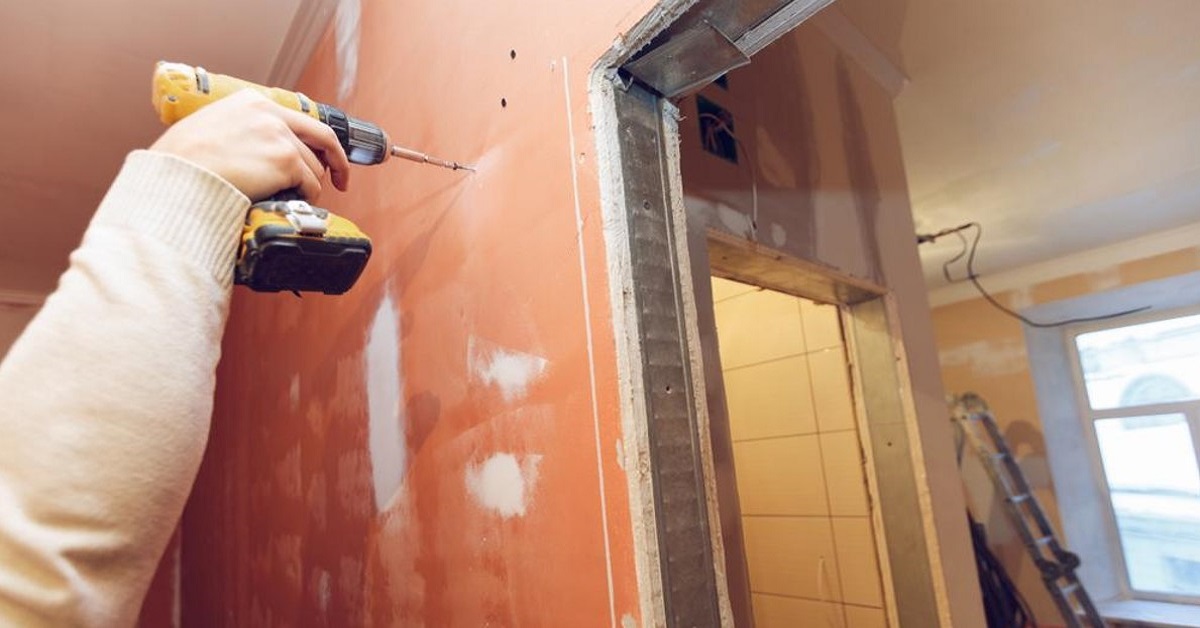 3 of the Best HILTI Drywall Screw Guns
Are you moving to a new place? Did you get a few new wall hangings you are excited to put up? Or do you want to hang the drywall like a professional? If the answer to any of these is yes, you need a drywall screw gun!
These guns let you decide the depth you have to drive in the screws. It operates at a speed that is much higher than a regular drill. Moreover, they are twice as fast, even if you use the same power.
So, if you are looking for the best drywall screw gun, especially from the brand HILTI, then keep on reading. We have searched the internet and found the following as the best products the brand has ever released. So, let's begin!
Quick View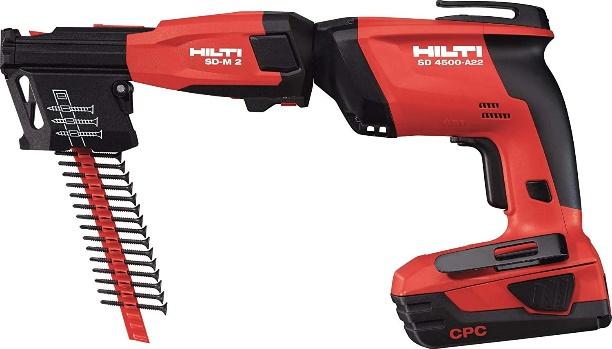 If you are looking for a device that runs just as smoothly as is quiet, we have the perfect suggestion. The spectacular HILTI's SD 4500-A18 Gun is a 1.11-pound device ideal for serious drywallers.
It uses 18 volts of energy and delivers a silent yet consistent performance when hanging drywall. In addition, we were really impressed by how long its battery lasted. According to most users, the gun runs all day long for most jobs. Furthermore, we noticed how effortlessly the drywall screws went into the wall, which was very satisfying if we do say so ourselves.
This HILTI SD is 18 inches in length, 7 inches in width, and 14 inches in height. Overall, an adult person can easily hold this gun in their hands for longer hours without feeling fatigued. However, if we could pinpoint its one flaw, it would be its price.
While it is one of the best options we have come across, the HILTI SD is pretty expensive compared to its competitors. Although, if you have the money, you should go for it!
Pros
Runs smoothly
Performs consistently and quietly
Weighs only 1.11 pounds
Battery life is satisfactory
Cons
Expensive when compared to similar models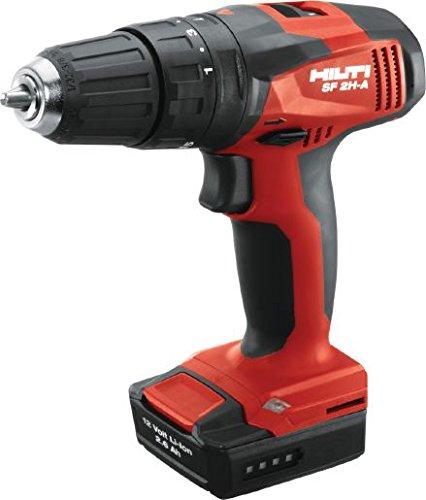 Are you looking for a gun that could give contractors easy access to those tight corners of the room? If so, you need to get yourself the spectacular HILTI's SF 2H-A Drywall Screw Gun. The gun is ultra-compact and gives you an ergonomic grip to work comfortably no matter how hard the job is.
One of the first things that we noticed about the unit was how perfectly balanced it was! It seriously provides you with working ease like none of the other devices. So, if you value comfort over everything else and you have to work for longer hours, then SF 2H-A is the ideal gun for you.
Furthermore, the unit has a built-in LED situation in the tool foot. This feature enables you to get better illumination of the space you are working in. Furthermore, you can work in the dark as well.
Also, the clutch is pretty precise and gives you the ideal control for all the delicate screw driving tasks you might have. Lastly, it uses 110 voltage and has a maximum chuck size of 10 millimeters. Its dimensions are 16 x 10 x 7 inches, and it weighs 6.08 pounds.
Pros
LED allows you to work in darker areas
Gives you perfect balance and ergonomic grip
Precise clutch
Ideal for small and medium weigh tasks
Cons
Weighs a bit more than other guns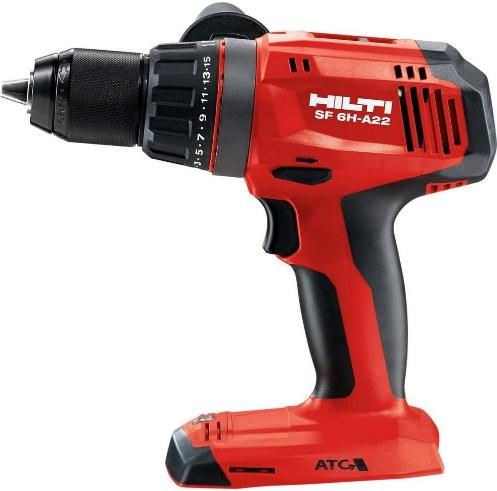 HILTI's SF 6H-A22 Drywall Screw Gun is perfect if you want a cordless option. The unit uses 22 voltages. Also, the maximum chuck size allows 13 millimeters. The unit is 10.2 inches in length, 9.5 inches in width, and 2.6 inches in height and weighs a mere 3.64 pounds.
Honestly, if we were to describe the performance of this electronic using just one word, it would be perfect. It runs smoothly and does not wobble or flex while you are drilling. Hence, you can get precise results every time you use the gun.
Unfortunately, the unit does not come with batteries or a charger. This is an additional expense you would have to bear if you are thinking of buying this particular model. Overall, the unit is the best cordless option, especially if you want stability while driving drywall screws into your wood boards or when hanging drywall, but we cannot deny how it is just a bare tool.
Pros
Lightweight
Doesn't wobble when you are drilling
Performs smoothly and efficiently
Cons
You need to purchase the batteries and charger separately
Buyer's Guide
Now that we are done with the reviews, we need to discuss how you can find a gun that works perfectly for your purpose. There are many varieties of guns, and undoubtedly, each has its own unique features, but what makes a gun ideal for just you? What are the features you need to look for when you are out and looking for a gun? Well, keep on reading to find out!
Here are the most critical aspects that you need to consider before purchasing a drywall screw gun:
Voltage Rating
One of the first things you need to do is check the voltage rating. The primary purpose of this measure is so that you can know the wiring of the unit. Furthermore, you can also have an idea of the torque; the higher the voltage, the higher the torque, and the stronger the screwing force. So, make sure to check the voltage rating.
Frequency of Use
Another essential aspect that you need to think of before starting the shopping spree is how often you plan on using the device? If you are just going to use it for a couple of hours (two or three hours maximum), purchasing a cordless screw gun is a good option.
On the other hand, if you are thinking of using it all day long as contractors do, you should invest in a corded model so that you do not have to change the batteries after every few hours. However, if you prefer cordless options, you can undoubtedly find one that provides good battery life even if you work hours at a time. One helpful option is the HILTI's SD 4500-A18 Drywall Screw Gun.
Comfort
You need to consider how comfortable the gun feels in your hand. Does it have an ergonomic design? Is it heavy? Or does your hand fit nicely around its handle? Can you easily use it even in the tight corners of the house?
These are all the important questions you need to answer while thinking of a screw gun. Furthermore, you need to consider if the unit is stable and gives you the ideal balance while working. Finally, you need to make sure it does not wobble or flex while screwing in the fixtures.
FAQ's
Are drywall screw guns worth it?
Yes, drywall screw guns are definitely worth every penny you spend on them. The biggest reason people purchase one is because of the control they give you. You can easily control the depth you want to drive the screws in the wall. Another reason is fast speed.
How many volts is a good screwdriver gun?
If you are looking for a screwdriver that gives you consistent and smooth performance, go for one that offers 18 volts or above. Furthermore, if you are looking for a unit that you can use all day long and offers superior power and torque, find a gun with a voltage of 24 or above. However, these are not necessary if you use the device for home use.
Conclusion
Purchasing a drywall screw gun can help you with many tasks and projects you might have around your place or for your job. These tools are usually lightweight, compact, and easy to transport. Moreover, it offers greater control and power than a mundane hammer when working with walls and ceilings and hanging drywall or even wall décor.
If you are thinking of purchasing a drywall screw gun for all your home applications, make sure to check out the three we mentioned above. They are the best ones out of the many in the market. Furthermore, while purchasing, make sure to check out the voltage rating to find one that offers the best performance for your needs.
Share :