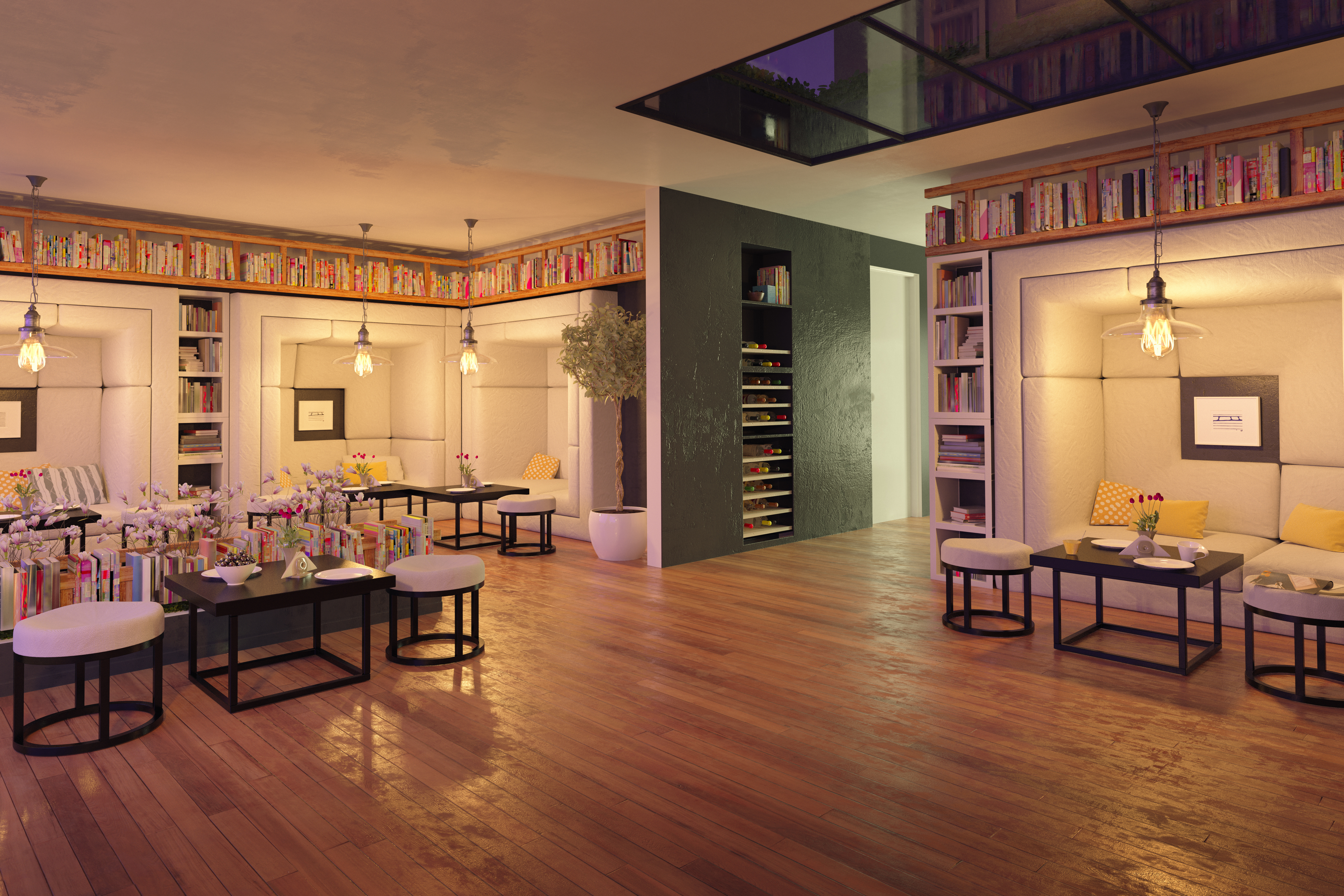 Concepts for Restaurant Design That Serve Different Types of Customers
Different Customers, Different Experiences: Mixing Concepts for Restaurant Design
The paintings for sale in the café. The barroom next to the dining room. The gift shop on the way out of the ice cream parlor. Mixed-use concepts for restaurant design aren't new, but they are taking on a renewed spark with a postmodern flair.
The modern American restaurant patron is constantly being pulled in a variety of directions at once. Work, family, commuting, networking, you name it—today's busy Americans find themselves eating more out of convenience than out of a primordial sense of familial obligation. It's why grocery stores have cafés. It's why restaurants have bakeries. It's the age-old bar/dining combo—on gentrified steroids.
Advantages of mixed-use concepts in restaurant design
At the end of the day, restaurateurs are turning to mixed-use design concepts because these concepts boost sales, plain and simple. Tight margins on the food-service side can be made up on the café side with a $5 cup of coffee. When a new idea makes money, it's wise to try and find as many applications for that idea as possible.
If done right, the combo concept for restaurant design can provide a variety of benefits.
Improved customer experience
In the mishmash of everyday life in America, the little things are often silently appreciated. Operate a restaurant that caters to business lunch customers? A tie rack or a selection of shawls might come in handy when wayward soup or salad dressing inevitably fall. They may not need to buy a tie after every lunch, but one unanswered stain might be enough to keep your restaurant top-of-mind. Serving dinner to families? How about an on-site bakery that allows them to take a delicious dessert home with them? When the retail and service sides are tightly aligned, the customer experience is elevated all the way around.
More repeat customers
Sometimes having a theme for your restaurant is enough of a reason to add a retail space. If you own an ice cream parlor with an old-timey feel, for example, adding a selection of products from local candy makers might be just the thing to keep your customers spending money.  These little things keep customers coming back.
Better brand awareness
Some restaurants are just as recognizable by the shops within them as they are by the restaurant itself. As an example, just think about Cracker Barrel and the Cracker Barrel Old Country Store. You walk up to a Cracker Barrel and the rocking chairs, peg games, and nostalgic knick-knacks in the gift store are almost guaranteed to grab your attention, and maybe even your wallet. The company has made the store a major part of their brand, and there's no reason you can't do the same for your restaurant.
A sales boost
As previously mentioned, one of the main advantages to mixed-use design in the restaurant industry is having another avenue for sales. Depending on your restaurant and what retail space you decide to incorporate, you can bring in a ton of extra money each year. Not to mention, all those repeat customers might not have stopped in again and handed over their wallets if it wasn't for the shop within your restaurant.
Adding a retail space to a restaurant may seem like an obvious way to boost outside sales, and it's true. These outside sales will definitely help you boost revenue, but they can also increase the sales of the restaurant itself. Just think about it. Very few people only go to Cracker Barrel to buy a rocking chair, and even if they did, they would likely stop in and grab something to eat too.
Figure out what your current customers are interested in and create a space that is tailored just for them. Do you have a vegan café that boho moms frequent? Maybe turn the café walls into an art gallery, use a lot of natural elements in the design, and have a dedicated section of the space that sells handmade jewelry. Do your customers enjoy some nice 1950s nostalgia? Design your space and incorporate elements that can make your restaurant feel authentic to the time period. Are your customers sports people? Incorporate sports into the design of your restaurant by making the entrance like a sports tunnel and have some beer mugs for sale with local teams on them. Are they big spenders who enjoy lavish dinners? Create a clean, chic design with gold and marble that makes your restaurant feel like it's a high-end luxury establishment. Whoever your customer-base is, give them something to remember you by.
Mixed-use design allows you to narrow in on your customer's interests and make them feel like you're a restaurant, and company, they can rely on. Provide them with what they want, and they will return the favor by spending more time, and ultimately more money, at your restaurant.
When you're ready to renovate or construct your restaurant, consider how mixed-use design can benefit your customers, your brand, and your bottom line. If you're looking to incorporate mixed-use designs into your restaurant, reach out to us today. We would love to help you construct or renovate your space to fit your brand, improve your customer's experience, and help you generate more income!
Share :