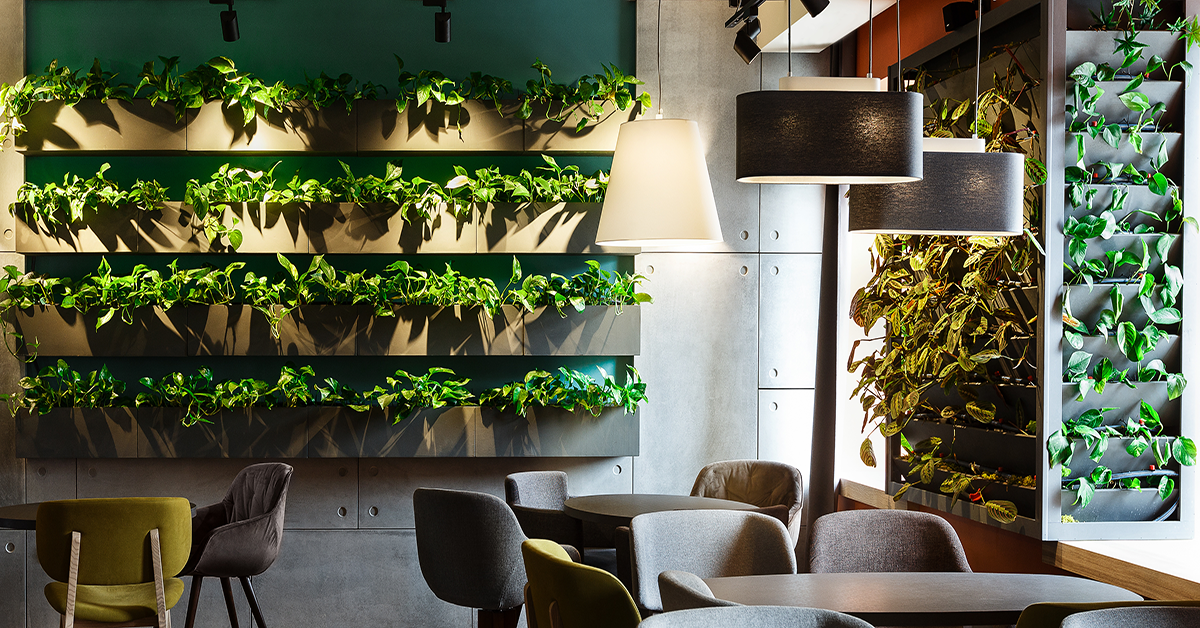 How to Find the Right Fixtures and Fittings for Your Farm-to-Table Restaurant Bathroom
I've seen the restaurant industry change dramatically over the years, and the truth is, it's just getting started. Today's restaurant-goers expect more than just a meal. They expect an incredible experience. And that experience doesn't stop at an amazing meal.
Every aspect of the restaurant – from the lighting when they walk in to the design of the seating area – all have an impact on their opinion of a restaurant and their desire to return.
High up on the list of customer expectations is a beautiful, unique bathroom that continues the aesthetic they experience throughout the rest of the restaurant. For restaurants that serve a higher price point with more customized and specialized dishes, the pressure to create a beautiful restaurant bathroom is even higher.
In today's restaurant culture, guests expect to be blown away by a unique and modern restroom design.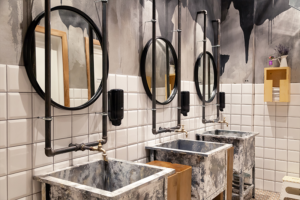 The attention you give to the design of your bathroom can make or break the restaurant experience for your customers. Whether you're doing a renovation or building new, a beautiful bathroom is one area your restaurant can't afford to overlook.
If you're like many restaurant owners today, you're looking to create a menu and dining experience that's unique and that can't be found anywhere else. Take advantage of the restroom as one more area to bring that experience to life.
With restaurants striving for an authentic dining experience, there's no one-size-fits-all bathroom fixture or fitting that works across the board. The key is finding special pieces that work with your restaurant's style. Designing the bathroom with the right fixtures and fittings is one of the simplest and most impactful ways to wow your guests.
Finding the Right Fixtures and Fittings for Your Farm-to-Table Restaurant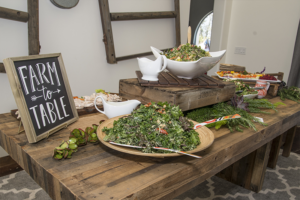 More so than most other restaurant types, farm-to-table restaurants seem to be everywhere. Shopping local and eating local are national trends that have taken over the restaurant world. If you're sourcing fresh, local ingredients for your dishes, you've seen this hyper-local trend first hand.
Today, farm-to-table means much more than buying local meats and produce from area farms. The design of your entire restaurant, and yes, even the restrooms, needs to reflect your belief in sustainable design.
Natural wood, matte metal finishes, concrete, industrial materials and simple, clean lines are some of the best ways to evoke a natural, sustainable design feel into your restaurant bathroom. Reusing or upcycling fixtures is also a great way to tap into sustainable design that's important to your customers.
Here are some of my favorite fixtures and fittings to help you extend your farm-to-table restaurant style into the restroom.
Lighting
Bathroom lighting in a farm-to-table restaurant should be subtle and soft. Bright fluorescent lights take away from the natural feeling you want to create. Edison bulbs and industrial-style fixtures, in particular, are a popular and effective way to achieve the farm-to-table feel.
Industrial Chandelier. This chandelier hits on all things farm-to-table. The Edison bulbs stand out while its black industrial metal keeps this low-key.
Wood Handing Chandelier. Industrial metals mixed with reclaimed wood is a classic farm-to-table look. This chandelier will give off subtle light over a long sink area in the bathroom.
Modern Industrial Chandelier. This chandelier is a more modern take on farm-to-table style with its clean architectural lines.
Installing Lighting
Some lighting installs are easier than others. Unless you have some electrical experience, rely on your contractor to take care of lighting installations, especially overhead lights where you're reaching for wires on a ladder.
If you do decide to install a bathroom light fixture on your own, make sure you cut the electricity to the bathroom before you start. Use a multimeter to verify there's no current flowing through the wires. Follow the manufacturer's instructions to install the light properly. You'll need a screwdriver and any other tools that the instructions suggest.
Vanity & Sink
The vanity and sink in the bathroom are the focal points of the design and can have the biggest impact on the feel of your restroom. For a farm-to-table restaurant bathroom, there are a ton of options to create a unique and special experience. Materials like reclaimed wood, concrete and industrial brushed metals are all great choices for creating a natural look.
Reclaimed Wood Vanity & Apothecary Chest. This reclaimed wood vanity is handmade so each one is slightly different. You can see and feel the quality and uniqueness.
Whiskey Bourbon Barrel Vanity Sink. Farm-to-table dining is about using the resources you have at your disposal. This reused, rustic whiskey barrel turned vanity and sink is a great way to bring sustainability into the restroom.
Concrete Vessel Sink. Concrete is a great material choice for a farm-to-table-style restroom. This vessel sink will look great with a vanity you source locally or one you upcycle specifically for your bathroom.
Installing a Vanity and Sink
Installing a vanity is something best left to your contractor. When you're dealing with major commercial plumbing you should consult a professional.
Faucets
Faucet fixtures are another way to bring out the farm-to-table style in your restroom. Farmhouse-style faucets are easy to find and will complement reclaimed wood vanities, concrete sinks, and just about any other material you choose.
Farmhouse Waterfall Bathroom Faucet. This waterfall faucet is designed for a vessel sink.
Its rubbed bronze finish will complement a rustic style farmhouse sink.
Contemporary Farmhouse Black Waterfall Faucet. This faucet is similar but has a black finish with more modern lines if your farm-to-table restaurant is a bit more contemporary.
Matte Black Sink Faucet. This matte faucet with its industrial spout and knobs is what we think of as quintessential farm-to-table style. You can't go wrong with this faucet.
Installing a Faucet
If you're looking to do some of your restaurant renovation work yourself, swapping out a faucet is a good project to try. It's relatively easy if you feel comfortable with some simple plumbing.
First, you'll need to turn off the water underneath the sink and run the faucet until all of the water is out of the hose line. You'll see two supply lines. These are the hoses that supply water to the faucet. Disconnect the lines and the lift rod that's also under the sink. Next, unscrew the bolts under the sink holding the faucet in place and take out the faucet.
Installing your new faucet can be as simple as repeating these steps in reverse order. Or, if you're also installing a new sink, you can install the new faucet on the new sink before the new sink is in place. Make sure the faucet you buy has the same number of holes and the same placement as the sink.
If you're unsure of or uncomfortable with any of these steps, it's best to call your contractor and have them take care of this for you.
Toilet Paper Holder
Have fun with simple, easy fixtures like the toilet paper holder. You can find a range of toilet paper holders – from modern holders with clean lines to more industrial pipe-style fixtures that all work well with farm-to-table design.
Industrial Cast Iron Toilet Paper Stand. The industrial look of vintage pipe fixtures is perfect for achieving a farm-to-table look.
Toilet Paper Holder Mount. This toilet paper holder is a stylish, more modern take on the farm-to-table look.
Toilet Paper Holder Hook. This is also a modern farm-to-table style and a good choice if you're looking for clean lines.
Installing a Toilet Paper Holder
 This is an easy one that even the construction novice can tackle. If you want to do some of the work yourself, a toilet paper holder is as simple as adhering the base of the holder to the wall with a couple of screws. Most toilet paper holders come with hardware.
First, determine where on the wall you want the holder and mark the corresponding screw holes with a pencil. Most holders will come with drywall anchor screws and metal screws, as well as a screw hole guide.  Once you have your holes marked, use a rubber mallet to hammer in your drywall anchor screws. Then, line up the holes in the toilet paper holder to the drywall screws and use a screwdriver to screw the metal screws in to secure the holder in place.
Some holders will come with their own anchor equipment. If that's the case, the process is the same, but you'll want to use the hardware the manufacturer provides.
The Possibilities Are Endless When Designing Your Farm-to-Table Restaurant Bathroom
These fixtures and fittings will help you create a beautiful restroom and a wonderful experience for your guests. But don't stop there. Get creative with wallpaper, wall art, flooring and other finishes to create a unique and memorable bathroom for your farm-to-table restaurant.
When you do any commercial renovation, call in a professional to ensure the work is done right. Send me your questions by leaving a comment in the comments section below. I'm always here and ready to help you design and build the perfect restaurant restroom.
Share :