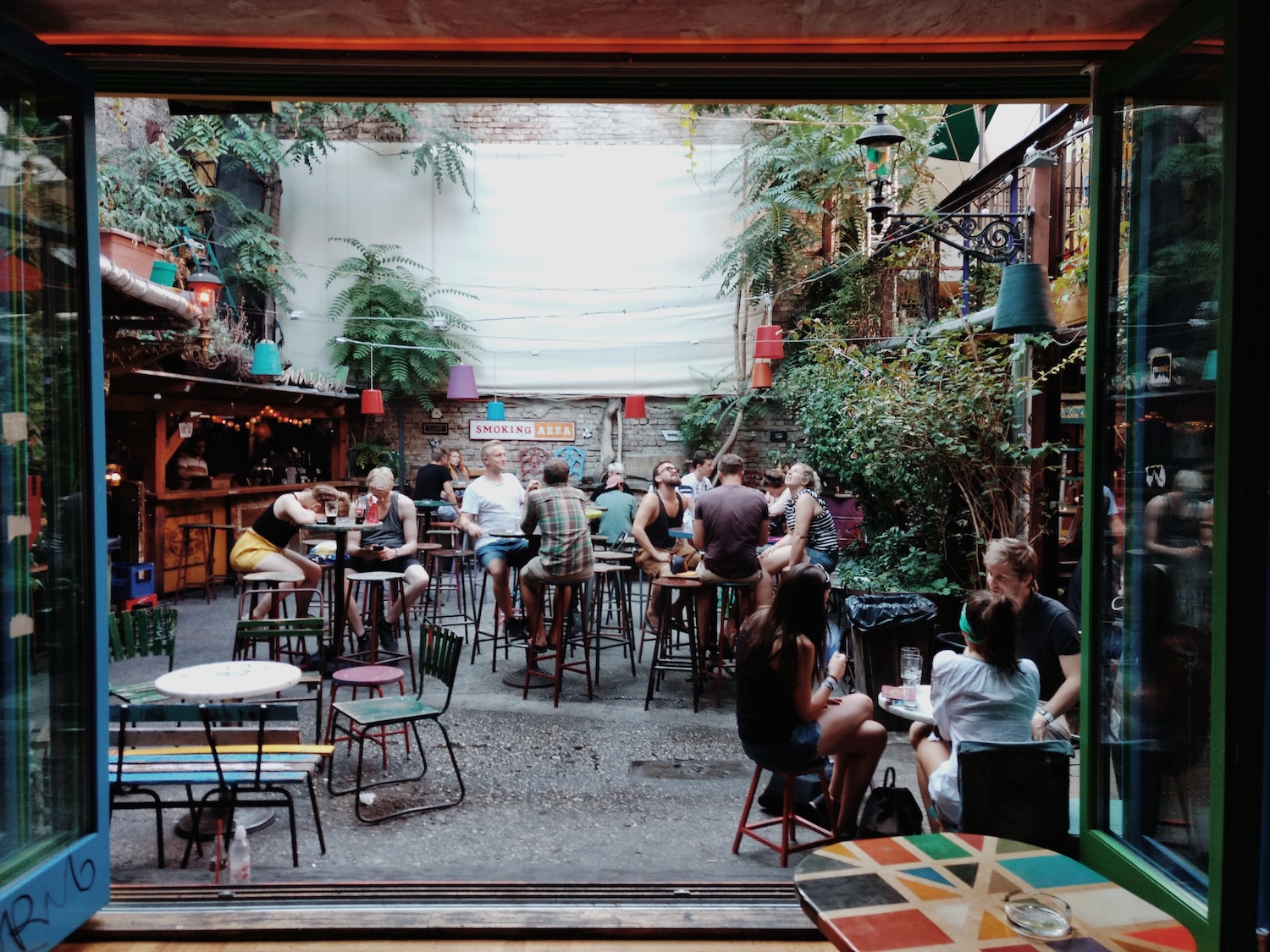 7 Restaurant Design Trends – 2019
"Stale" is not a good word for restaurants in any sense of the word.
Whether it's the fondue craze of the 70s or the advent of the salad bar in the 1980s—restaurant owners are always upgrading their spaces to accommodate for trends, and they should consider design and décor just as much as the menu.
That's why industry experts recommend owners refresh their facilities about once every seven years. Restaurant remodeling and renovation can be an intimidating task. Knowing how to successfully renovate a restaurant in a manner that minimizes downtime for clients is essential to keeping customers happy and keeping your facility fresh.
---
LOOKING FOR MORE INFO ON RESTAURANT REMODELING AND RENOVATION?  START HERE
---
So, what's fresh in 2019? Lots of things. We're seeing old designs coming back in style and new concepts trying to gain a foothold. Keeping current with today's trends can inspire your remodel when it's time. There are numerous factors that impact restaurant design. On that note, check out these seven trends for 2019!
1. Communal eating
Communal eating restaurants are making a big comeback for one simple reason: people want more in-person social interaction in their daily lives. These restaurants offer people that interaction by having them share long tables with other parties.
Communal eating is undoubtedly a growing phenomenon. It's even necessitated a new type of social etiquette at restaurants. To be a polite neighbor, Bon Appétit magazine recommends that you carve out your personal territory with cutlery and never assume the person sitting next to you is up for a heart to heart chat.
Communal eating designs are popular and typically cheaper for restaurant owners. Since communal eating requires fewer tables and more seats, more customers can dine in the same square footage.
2. The Open Kitchen Trend
It started as a necessity. Small restaurants in big cities didn't have enough space for cloistered kitchens, so chefs began to cook out in the open in full view of diners. But then cooking shows hit primetime TV and Americans became fascinated with the culinary process. Now, people love to watch the kitchen staff while they work.
With the rise of open kitchen design, diners expect to see the steam, smell the aromas, and listen to the kitchen chatter. Watching the process adds to the event of dining out, and open kitchens feed people's desire to be fully informed and in on things. They feel comfortable when they can see exactly what's happening.
3. Hygge Restaurant Design
Pronounced "hoo-ga," hygge is a Danish concept that embraces our primal instinct to be cozy, protected, and safe. Hygge restaurant design creates a warm and inviting space by incorporating comfortable seating, soft lighting, and rustic décor.
It encourages you to leave the daily grind at the door, come in, relax, warm yourself by the fire and enjoy a great meal in an unpretentious setting.  Hygge restaurant design encourages us to recall simpler times when our days weren't chock full of tiresome have-to-do obligations and people didn't check their phones every 13 seconds. Sounds nice, right?  That's why the hygge trend is booming.
4. Boho Design
Boho is short for "Bohemian" – this design concept features unconventional elements. Bright paint, textured walls, open seating, and mismatched furniture all lead to a relaxed, hip look and a memorable dining experience.
The beauty of the boho concept is that it means different things for different people. It certainly checks the box for the people who want to eat at a funky restaurant. It does the same for folks looking for a romantic table for two. For others, it's just a clean, well-lit space. The boho ideal conjures up a natural desire to live life without social restraints and simply concentrate on living the good life.
5. Green and Eco-Friendly Design
Plants, living walls, and environmentally-friendly design is rampant in the restaurant industry. It allows everyone to enjoy a meal in an inviting, natural habitat that offers a little escape to life's daily humdrum.
These restaurants often utilize natural light, have shelving on the walls for plants, use ethically-sourced materials, and put an emphasis on recycling and composting. With so many people interested in helping the environment, they're looking for restaurants that support the same cause.
---
CHECK OUT MORE ENVIRONMENTALLY-FRIENDLY DESIGNS HERE !
---
6. Retro Restaurant Design
Retro design concepts tap into collective nostalgia. For those who lived through the 60's and 70's, reexperiencing old times is always enjoyable, but even those who missed those times because they weren't born yet have an idea what it was like. That's why retro designs appeal to so many people.
Art deco concepts and checkerboard floors never get old, and who doesn't like neon signs? Retro designs don't need to be all-encompassing. You don't need to convert your fine dining establishment into a 70's hangout, but incorporating just one or two retro elements can nurture the need for nostalgia and be appealing to people looking for a nice night out.
7. Minimalist Design
Stone, marble, and glass are timeless elements. The chic, urban look will likely never go out of style since less is often more. It's not surprising that many restaurant designs are embracing the clean lines and uncluttered floor plans that minimalist finishes afford. When accented with a feature or two from the other hot trends, it's hard to go wrong with minimalist design.
New design concepts are all about creating a fresh look, capturing a feeling, or making it possible for your patrons to be a part of an exciting atmosphere.
Going out to eat is an event, and people are looking for a new, memorable experience. If your space has become uninspiring or it's simply time to update its look, give us a call. Restaurant renovation is one of our top specialties. We'll work with your ideas or provide you with new possibilities.
Share :