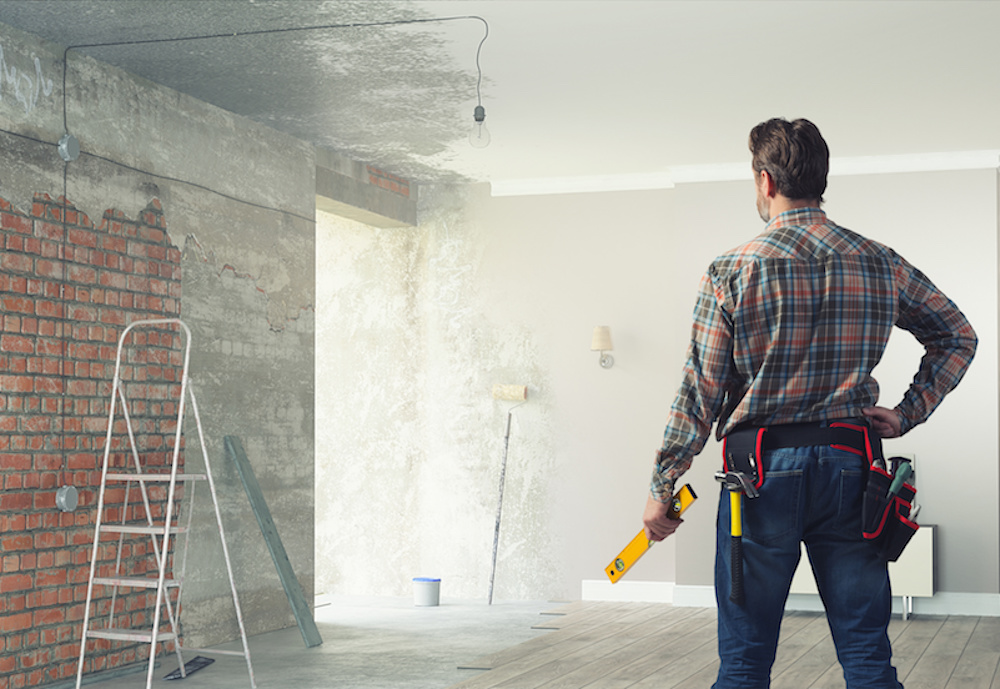 5 Roles Of A Restaurant General Contractor
General contractors have a variety of responsibilities throughout the process of renovating a restaurant. Below are 5 common roles that general contractors perform with when renovating an existing restaurant.
1. Project Plans, Bidding, Permits and Scheduling
Before a general contractor will bid a restaurant renovation project, he or she will review the shop drawings to determine the brands to be used (i.e. Trane or Carrier HVAC system) and the quality of the finishes (i.e. countertops – granite, onyx, wood, formica, etc.).
If there are any discrepancies in the project plans or there are missing specifications in the drawings, the contractor will relay those concerns to the owner so that he or she is aware that the cost of the project may change once that information is provided to the Contractor.
Additionally, a general contractor will submit a sealed set of plans to the city as well as any required licenses, occupational or otherwise, and any insurance information in order for the building permits to be issued.
Most importantly, once the Restaurant Renovation Agreement is signed and the deposit is given to the Contractor, the general contractor will meet with the architect, subcontractors, vendors and tradesmen at the project to discuss and coordinate the project's schedule, budget and safety issues.
2. Material And Equipment Delivery & Installation
Generally speaking, general contractors coordinate delivery dates for the products or materials denoted on the plans provided by the architect. Upon delivery, the contractor is responsible for protecting owner-furnished equipment and furniture from damage during storage, handling, and installation.
If items are damaged once they are delivered to the job site, the contractor is responsible to fix or replace the item. This is why the contractor's compensation to complete the project will be based, in part, on the value of any equipment or furniture brought to the job site.
Finally, although restaurant owners usually purchase kitchen equipment on their own, the general contractor will contact the supplier of equipment and appliances and discuss installation specs as well as provide support services, such as installing mechanical, electrical and plumbing lines. This includes appliances such as walk-in coolers and freezers, hood and ventilation systems, and grease traps.
3. Temporary Services And Safety Systems

The contractor will arrange for temporary facilities for the restaurant to minimize disruptions in day-to-day operations. This means that the renovation work should not obstruct access to walkways, bathrooms, seating, parking, etc.
Furthermore, there are laws which require business owners to install fire safety systems such as alarms, fire extinguishers, and sprinklers, as well as fire suppression systems in the kitchen. An experienced general contractor will be familiar with these requirements and will make sure the sub-contractors follow them accordingly.
4. Knowledge of Health Codes and Accessibility Modifications
All restaurant designs and plans must be in compliance with the state health departments and the local department of building and safety. Additionally, restaurants must meet the guidelines set out by the ADA that primarily pertain to accessibility. This means ensuring that bathrooms have grab bars and accessible sinks, there are seating options available with plenty of room to maneuver in a wheelchair, ramps in the entryway and handicapped parking.
5. Project Hand-Off
Once a renovation project has reached its end, the general contractor must ensure all inspections are completed. The permit cards must be signed off by the inspectors and submitted to the local building department. Contractors must also ensure restaurant owners obtain a "Certificate of Occupancy" indicating that their location is safe and ready to be open to the public.
An experienced general contractor will provide clients with copies of as-built drawings/specifications and testing reports for their future reference and use.
Are You Considering Renovating Your Florida Restaurant?
If you are a restaurant owner interested in renovating your premises, a good piece of advice is to speak with an experience restaurant contractor to learn about some of the common mistakes people make when they renovate their existing business.
Most general contractors, like Max Tripodi, will be happy to speak with you and answer your questions.
Share :