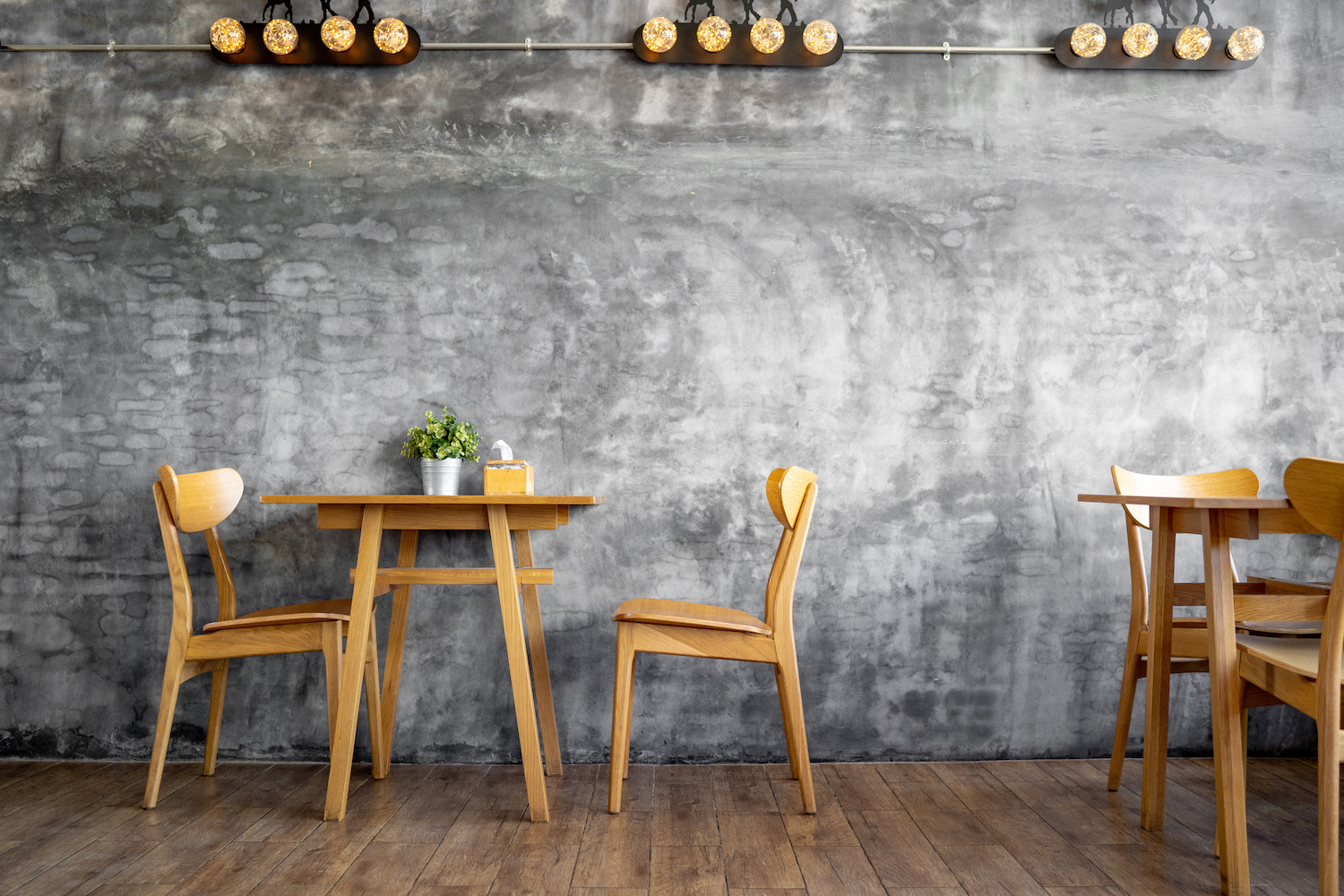 Product Reviews: Slip-Resistant Flooring
When it comes to the remodeling or construction of a restaurant, your choice of flooring should be a top consideration.
No matter where in the restaurant your flooring is installed, conditions such as texture and durability should always be met. If they're not, customers and employees could trip, slip, or fall, resulting in injury, lawsuits, or even the loss of personnel.
Here are three restaurant flooring options that meet or exceed the guidelines we've laid out in our Ultimate Guide to Slip Resistant Flooring for Restaurants.
---
READ: 5 FACTORS GUIDING RESTAURANT DESIGN
---
Slip-resistant vinyl commercial flooring is one of the most common types of restaurant flooring, whether it's in the kitchen or the dining area. There are three types of vinyl flooring: vinyl composition tile (VCT), luxury vinyl tile (LVT), and sheet flooring. Luxury vinyl tile and sheet flooring are generally seen as better for commercial use over vinyl composition tile.
Maykke offers restaurant owners a luxury vinyl interlocking plank flooring option for use in kitchens, dining areas, and bathrooms – anywhere that can see some high traffic. By using LVT, owners can reap big benefits. LVT is waterproof, fade-resistant, anti-bacterial, non-slip, heat-resistant, and wear-resistant. This type of flooring is also softer than concrete or ceramic tiles, making it more comfortable for restaurant workers as they spend much of their work day on their feet.
Maykke's interlocking plank flooring comes in a variety of colors that can bring airiness to a space and make it feel larger. This is perfect for use in dining areas where the number of tables and chairs can sometimes make an area seem very small. The matte finish hides dirt, dust, or scratches and also makes it easy to clean and wipe down at the end of each night, allowing for the floor to maintain a great appearance for many years to come.
One Amazon user says, "We used this flooring in our bathroom as we did not want cold tile. It's warm, beautiful, easy to install, water resistant, and a perfect option for any room! We could not be happier."
Amazon Rating: 5.0 / 5
Ceramic and porcelain flooring are both great for high traffic areas – they are dense, durable, and resistant to water. When placing the tiles, they must be affixed to the floor by grouting, but this material is also porous and must be sealed along with the tiles. Once the tile and grout are sealed with a thin layer of protective coating, they are very easy to clean.
SomerTile's retro hex porcelain tiles having a Porcelain Enamel Institute (PEI) Class Rating of four. In group four, these tiles are able to stand up to moderate to heavy traffic and are recommended to be used in commercial areas like the kitchen or bathroom. To be suitable for commercial use, the tile must have a coefficient of friction (C.O.F.) rating of .60 or higher to meet or exceed the Americans with Disabilities Act guidelines. SomerTile's porcelain tiles meets this standard.
While the "retro" name may intimidate restaurant owners from using this product, the smooth finish and white matte glaze can match many interior decors—especially a kitchen or bathroom—where the main components are generally white or stainless steel.
An Amazon user raved about the tiles, "It was professionally installed in the main bathroom – it is not slippery when wet. The small hex and amount of grout provide great traction."
Amazon Rating: 4.4 / 5
Modular flooring, or slip resistant tiles, can play a crucial role in ensuring a kitchen is safe for all workers. By implementing these tiles in areas like the dishwashing area or somewhere that sees high traffic, friction can be heightened. And while the tiles are raised, restaurant owners or managers should make sure to order tiles that have a beveled edge so tripping doesn't become an issue.
DuraGrid's non-slip matting is versatile, low maintenance, and ideal for those heavy traffic areas that are in need of durable traction and water drainage. The premium commercial grade vinyl matting system ensures they will be non-slip and slip resistant, with a rating that allows them to be used in marine decking. The material also contains anti-bacterial and anti-fungus agents to help fight against the growth of mildew and mold.
These non-slip mats are very simple to setup. They snap together—no tools or glue required—allowing for the mats to be placed over any area. Easy to assemble, they're just as easy to take apart for cleaning. The mats can be sprayed down with a hose and laid out to dry. When needing to clean underneath the mats, they can be rolled up and placed out of the way until the area is cleaned and ready for the mats to be put back.
"Installation was quick and easy and after about a year later, it works great at letting water run through and out of the drains," one Amazon reviewer says. "I highly recommend this product."
Amazon Rating: 4.2 / 5
Installation Considerations
Even the best commercial flooring can be compromised if it is not installed with precision. And while most products come with in-depth installation instructions, it is still best to have a professional installer do the work. That's because the smallest mistake can compromise the floor and its warranty. When laying ceramic or porcelain flooring, for example, even the tiniest air pocket underneath the tile can cause it to crack.
A professional will also be able to determine if the subfloor in a restaurant is best suited for a certain type of material. If the subfloor is just concrete, it will need to be tested for moisture If this isn't done, damage could ensue for any new floor that is placed over it.
What to Do Now
If you're planning on upgrading your restaurant flooring, and still have questions about the many flooring options available to you, contact us today and we'll help you find a solution to meet your every need.
Share :