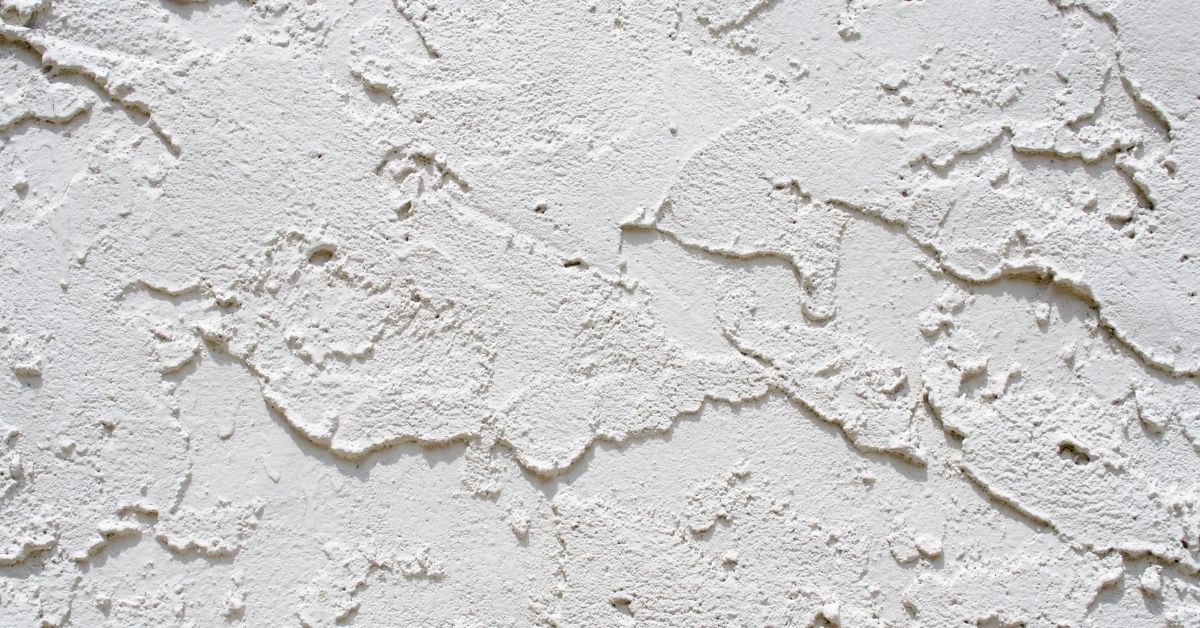 Knockdown Texture Sponges For Ceiling Repairs
When applying knockout texture to drywall, whether it's a quick ceiling fix or a bigger project, the usual go-to method is with a drywall hopper gun. Did you know that a knockdown texture sponge is an awesome alternative? Sponges are great for DIY products, and are cheaper than drywall guns – plus you can control where the mud goes more accurately. Also, sponging is effective when you are blending a ceiling patch with existing texture.
All that you need to do is thin out your mud with a splash of water, dip in the sponge, and spread it on the drywall that you want to texturize. After that, just use a knockdown knife to achieve the desired texture thickness. Looking for a rundown on how to apply knockdown texture like a pro? Check out this article!
6 of The Best Knockdown Sponges for Ceiling Repairs:
The Builder Supply Knockdown Texture Sponge is a great pick when working on your textured drywall project or ceiling repair. Measuring at 5″ x 5″ x 2″, it's a convenient size and can fit small spaces or large spaces. This sponge can be used to match light, medium, or heavier knockdown textures by adding the appropriate amount of mud and then smearing it on the wall.
The Giani Granite 4″ Textured Sponge is a unique alternative to the normal-shaped knockdown sponges. It has pieces torn away all over it, which results in a granite-like texture. This sponge works best with the Giani paint finishes but can be used for smaller drywall projects as well.
This knockdown sponge is very helpful for small fixes and projects on your drywall. It is a quick and easy process, and simple to clean with some water. It fits in with light, medium, and heavy knockout texture depending on how much product you use. It comes in two sizes; 5″ x 6″ x 2.3″ or 4.5″ x 3.7″ x 2.5″, so you can pick which fits your project best.
The Texture-Master Knockdown Sponge works well for construction punchouts, knockdown texture matching or repair, drywall repair, and small touchups. It's a great size, 5″ x 5″ x 3″, and can fit into small spaces to add some texture. These sponges are durable and easy to clean and reuse for other projects.
In this set, you get two small knockdown texture sponges and a 4-inch putty knife to help with the knockdown process of repairing a ceiling. Since both of these tools are smaller, they are best used for small repair projects. The sponges are reusable and easy to clean, as well as the putty knife.
Orange peel texture is similar to knockdown but is a bit of a simpler design. You follow the same process as the knockout texture, just with a different sponge. This orange peel texture sponge from Texture-Master is a reliable choice for drywall and ceiling repairs.
SEE ALL KNOCKDOWN TEXTURE SPONGES HERE!
What Should You Do Now?
Knockdown texture sponges are a great alternative to drywall guns when you're working on a DIY drywall project! They're easy to use, quick to clean, and simple to control – plus they can add some much-needed texture to your home.
If you have questions as you decide which knockdown texture sponge is right for you, send me your questions using the comments section below. I'm here and happy to help.
Good luck with your next home renovation project!
Related: Watch a quick demonstration on how to use a knockdown texture sponge on a ceiling repair:
---
One of the reasons we recommend products on Amazon is that oftentimes the product you need is either out of stock or on backorder from the manufacturer or third-party site. I find Amazon to be much more reliable when I need a product fast because they have access to so many sellers.
Share :