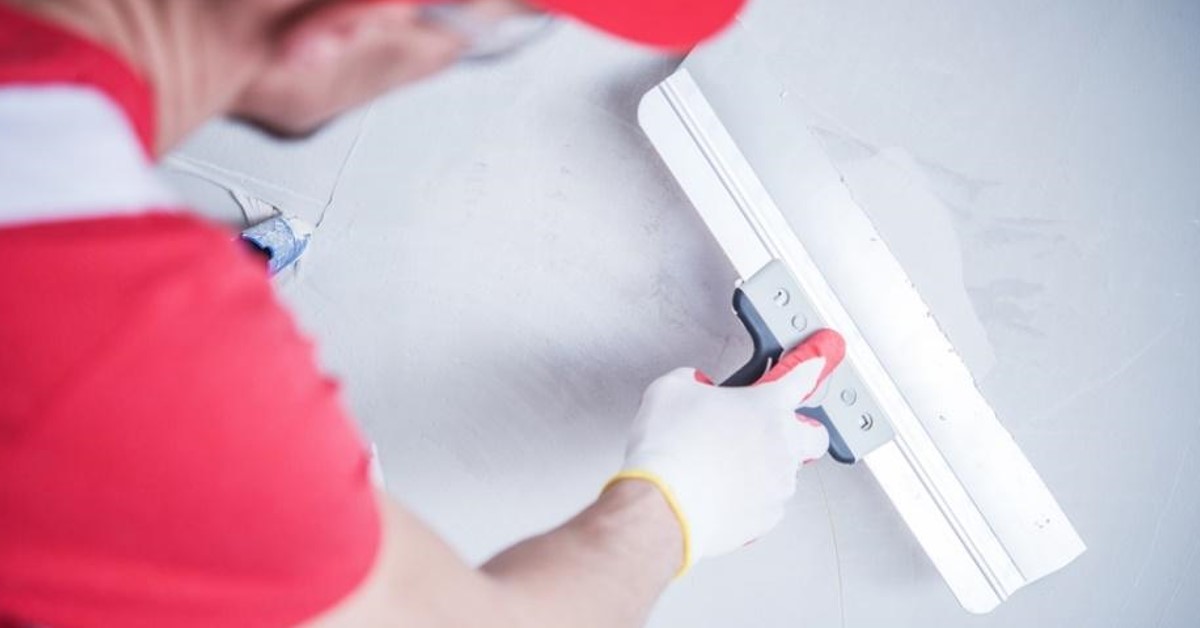 Best Drywall Mud for Texturing
Textured ceilings and walls are a great way to hide imperfections such as cracks or signs of water-related damage. They are also a splendid way to add a more decorative and stylish look to your walls using the least amount of struggle and money.
Even though you can do various types of texture on a wall using different methods, one thing is always consistent: the use of drywall mud. All you need is the best drywall mud for texturing; mix it with paint or water.
Here is our list of the best drywall mud for texturing walls:
Quick View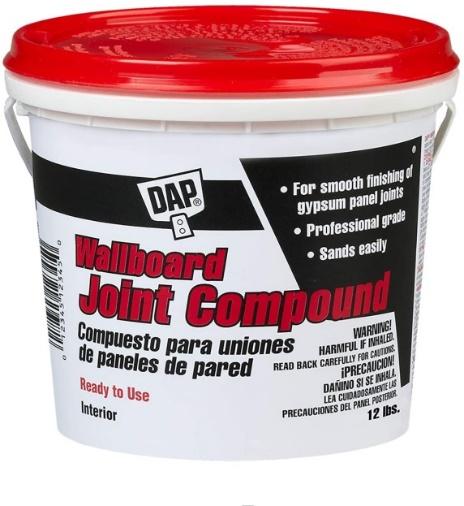 DAP's Wallboard Joint Compound is one one the best products for texturing walls with drywall mud. And interestingly, you can also use this for small wall projects like filling tiny holes, adding finishing edges, or fixing cracks. However, this depends on the job you've set in mind.
This drywall mud helps make the process simple and easy. It is unnecessary to mix anything to create the right texture because it is ready to use. Apply it, and then move through the process.
With its smooth appearance, it can be spread easily, without requiring lots of effort. It's effortless to make use of, even for novices. However, even though this mud sands quickly, you'll need to wait around 24 hours to ensure that it completely dries.
Before applying, make sure you consider the nature of shrinkage on the surface. This can cause certain spots to not have mud following drying. This is why you should be generous with the most prominent areas. In the end, the product does not leave flakes when drying. So, you'll get an elegantly smooth surface.
Pros
Silky smooth finish and texture
It is easy to use and robust
Ready to Use
Cons
Better for interior walls application
Might take more than 24 hours to dry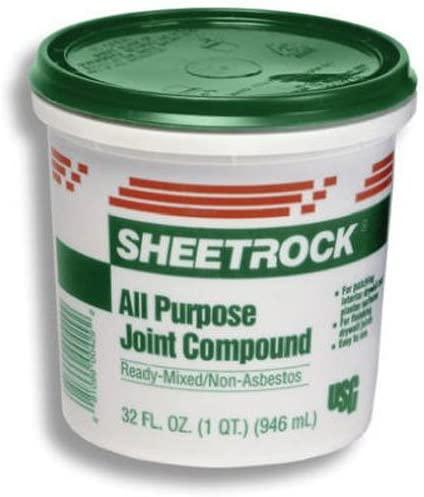 U S Gypsum drywall mud will make the perfect match for texturing walls with drywall mud of a professional grade. The mud is produced with high-quality gypsum. To ensure consistency when mixing and spreading, every grain contains the exact quantity of gypsum, water, and other ingredients.
The joint compound is soft and does not leave any pointed mud behind when it has dried. It takes around 24 hours to completely dry, which gives you plenty of time to let it begin to take shape. Don't apply a new layer until the previous layers have dried completely.
Using this joint cement before making bathroom or kitchen tiles is possible as it has excellent adhesion. The installation of corner trims using this drywall mud is also worth it. It will function as a sealant due to its water-proof nature. Furthermore, because of its superior bonding, you can utilize this product to complete tasks that require only a tiny bit of caulk.
For color and style, this item is grey but is an off-white color when dried.
It can be sanded quickly to create a smooth and soft wall ready to paint or texture. You could make a recipe for papier-mache and this product and use it to decorate your shelves and walls for decoration.
The only issue you could face in this particular product would be the slow drying time.
So, you'll need to wait for a while before applying a new coat. This can be unpleasant, mainly if you're working on artwork like textured walls. However, this won't be a problem if you plan to utilize this product to fill in holes.
Pros
Great adhesion quality
Silky and soft
Sands well and dry hard
Cons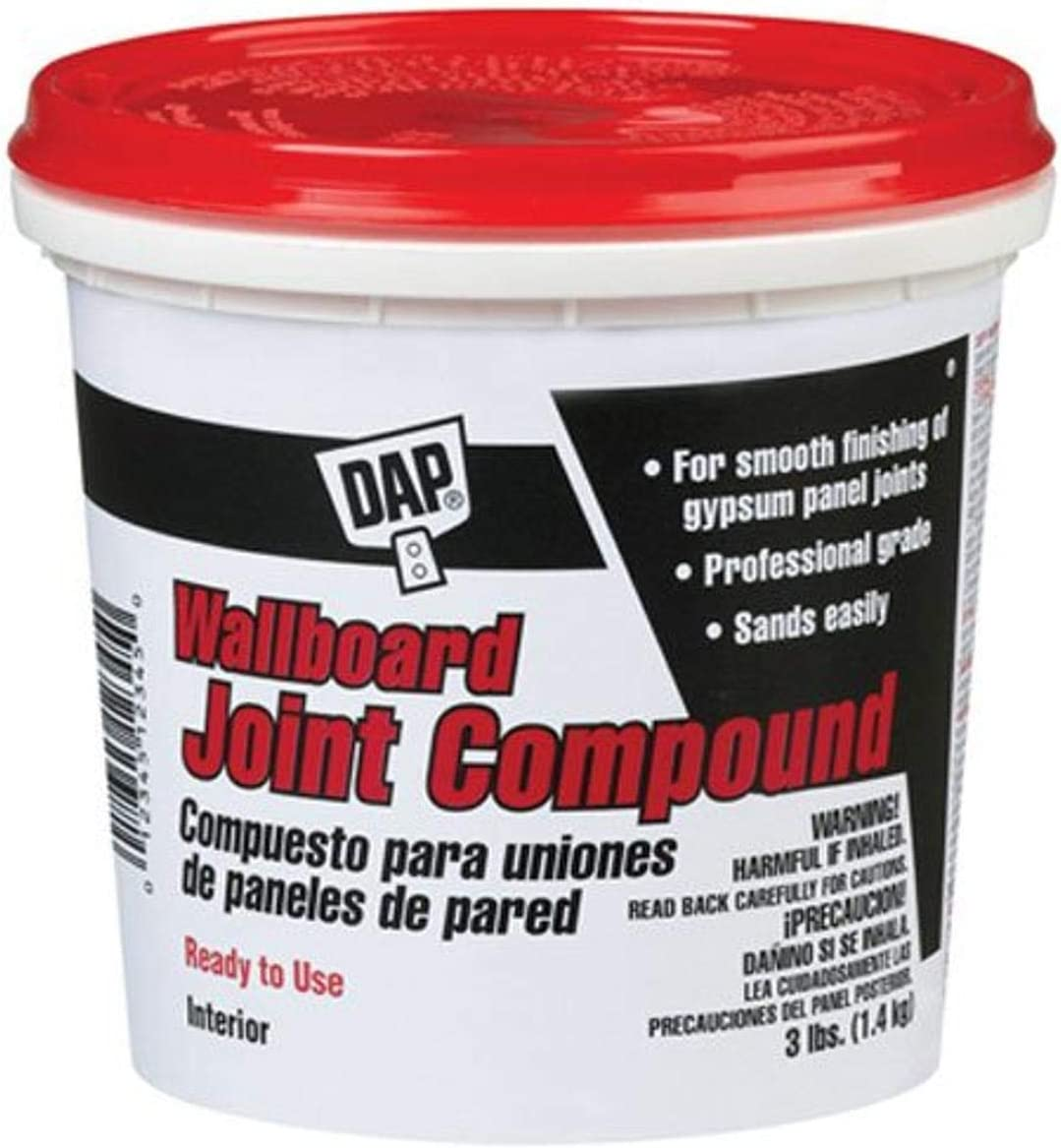 It is the ideal drywall mud for texturing walls and ceilings. It can also be used for repair, taping, or skim coating. This drywall mud also works effectively on peeling paint and filling small holes and chips.
Additionally, if you're putting up new drywall, the joint compound will help. However, be aware that this product is designed for indoor use only.
It's a pre-mixed mud that is ready for application. You can, however, alter the dilution to suit the texturing purpose you want to achieve.
It is a slow-drying product. The mud takes 24 hours to completely dry. Some people say that it's too muddy to use; however, it will depend on your work.
Pros
Durable and long-lasting
Minimal shrinkage
Professional grade
Large size
Cons
Only for interior walls
Muddy and wet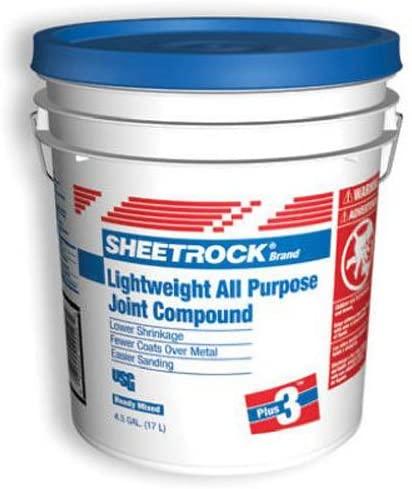 Consider investing in this all-purpose joint compound if you're interested in several drywall finishing jobs. It is suitable for various purposes, including covering metal surfaces, filling holes in medium-sized drywall, and texturing walls.
It is ready for use, but you can alter it by adding water (a necessary aspect for texturing walls with drywall mud). This way, you can be sure to match the goal.
You can also use it in different ways depending on the needs of your business. For example, if you're working on finishing the surface of a metal, use two thin coats. Some prefer to apply wallpaper on the drywall after applying the compound.
We recommend it for mudding, leveling, texturing, or tapering. It is also possible to use it for panel design. Gypsum is an excellent material for wall panels of interior walls.
It's strongly recommended to use this drywall mud for tapping and texturing. Another advantage is that it's ready-mixed, which is good because it contains the proper amount of gypsum powder and water. It results in dry drywall mud that is easy to sand after drying. Additionally, as the name suggests, it is light.
It is 35% lighter in weight than comparable products, and it is quick drying. If you're looking for fast drying joint compound for repairs to drywall or texturing walls with drywall mud. This is the product you're looking for!
Pros
Adjustable to water
Lightweight and quick-drying
All-purpose drywall mud
Large size
Cons
Mold proliferates if left unused for long
Types Of Drywall Mud
Drywall has two primary categories; pre-mixed mud and powdered mud. The pre-mixed drywall mud is ready-to-use paste; you can use it directly for your work. However, you need to mix the powder with water for powdered mud, resulting in a drywall mud that can be used.
All-Purpose Mud: This pre-mixed mud can be used for any drywall project. This is the best choice for beginners.
Topping Mud: This is another pre-mixed mud. However, this mud can not be used for all things. The purpose it serves is the final top coating. Don't use it for the initial coat. This particular mud dries white and is very easy to sand.
Powdered Drywall Mud: As the name indicates, this mud comes in powder, also known as hot mud. You will have to mix this mud with water for use. The mud hardens and dries quickly. It shrinks less compared to other muds and is used by professionals.
Timed Drywall Mud: This mud has various settings. For example, it has further forms that dry within five to fifteen minutes or longer based on its purpose. This mud allows you to control what work you need to do and how fast it needs to get done.
Sanding Mud: This has further types. Some work smoothly, and some harden fast, etc. this type of drywall mud is ideal for spackling.
Buyer's Guide
Consider the following factors before buying a drywall mud:
Drying Time
Drywall mud usually takes many days to dry, but well-formulated produce takes less time. Usually, time isn't relevant with larger projects, as you know that it would take time. But this is an essential factor to consider if you have a short timeframe to get the work done. So, it's best to pick a product based on how much time you have to spare while working and waiting in between coats.
Color
The thing about drywall mud is that it changes color once it dries. For example, apparent grey drywall mud usually transforms into an off-white shade once it dries. So always keep this aspect under consideration when trying to texture your walls. Buy the color that will match your wall even after it dries.
Quality
Drywall mud is expensive to buy, especially if it's pre-mixed, and since drywall texturing requires the use of large amounts of mud. Therefore, it is vital to purchase good-quality drywall mud so that you don't have to worry about future restoration and repair.
FAQs
Which kind of mud should I use for texture on a ceiling?
The regular drywall joint compound, also known as drywall mud, can be used for texture on walls and ceilings. It is possible to use the pre-mixed type or make your own. Whatever you choose, you must be capable of spraying the mix with the hopper gun, and it must have the drywall texture type (consistency, density) you would expect from pancake batter or thick paint.
What is the best way to mix up drywall mud to create texture?
Put a tiny amount of clear water into the drywall mud and mix it with a stomper akin to a potato masher mounted on a pole and an electric drill with an attachment for mixing paint. The mud should be mixed until it is of an even consistency. Then, add additional water. Keep mixing until it has the thickness/consistency required for texturing.
How much drywall mud is needed for texturing walls?
How much drywall mud you'll require for wall texture depends on the texture you want. For example, knockdown wall texture: one gallon every 50 to 75 sq. feet. Whereas light texture: 1 gallon for 100-150 square feet.
Conclusion
Regardless of what type of texture you plan on doing, you can buy any form of best drywall mud. Texturing walls with drywall mud only requires the use of a quality product. Any drywall muds mentioned above can be used for texturing walls and ceilings; we hope you also found what you needed.
Share :